Perhaps it's life imitating art, or perhaps it's art imitating life.  As some of you know, besides running Zebulon Solutions, I also write fiction under the pen name C.R. Hodges.  Mostly short stories, and while I've had the good fortune to have had 15 of these stories published in various magazines and ezines, there is absolutely no risk of me quitting my day job.  And, like most writers, I also have a novel in the works, an urban fantasy set in the frozen armpit of modern day Sweden, Ragnarök Willie.  Not published, yet, but I did enter it last fall in the Pikes Peak Writers annual writing contest.  And, much to my amazement, I won first place.  Even more astonishing, the prize is known in writing circles as The Zebulon.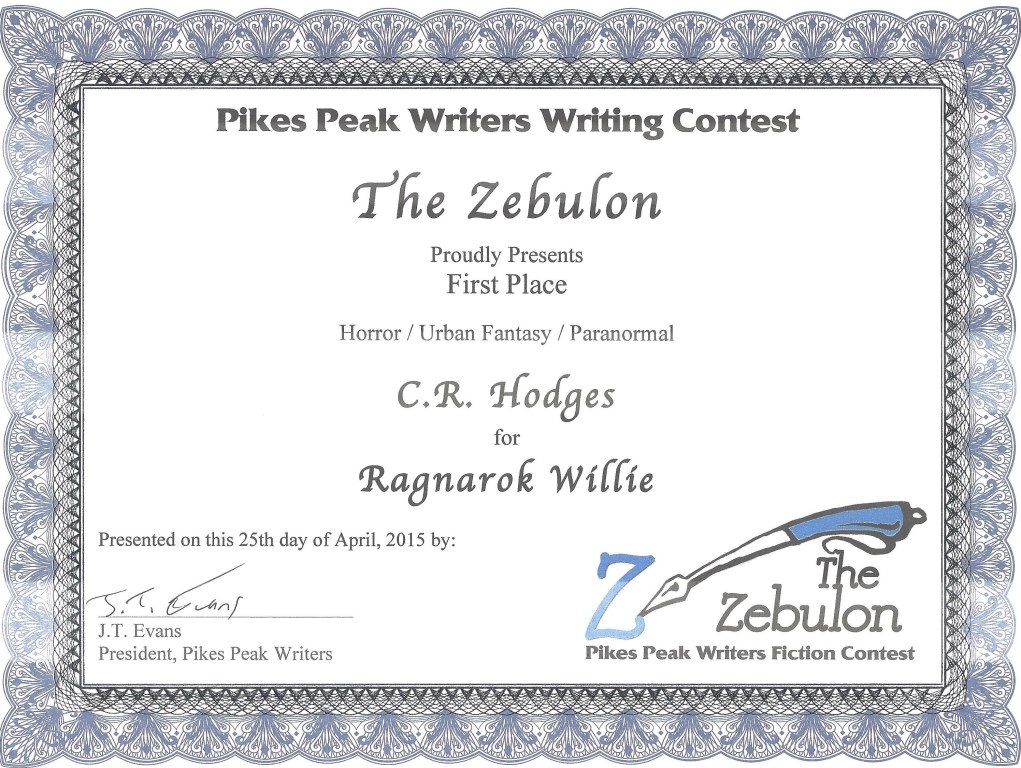 Even got to go to a big awards ceremony at the Pike's Peak Writers Conference a couple of weeks back, to receive my Zebulon.

Photo courtesy of Jared Hagan
And so that is how Zebulon Solutions got its Zebulon.  And don't worry, I'm still not quitting my day job.  I'll still be doing everything I can to get great products into manufacturing. But I will also keep writing.  Stop by at http://crhodges.wordpress.com and say hi.
Chuck