Productization — getting products quickly and efficiently off of the R&D bench and into manufacturing — is our business.  Typically we only get involved in projects that are relatively complicated — if it's simple or has been done before no one needs us — so we're used to facing many challenges in terms of getting products designed or redesigned, industrialized, sourced and into manufacturing.  But in terms of schedule, one of the Big Three for product development (On Time, On Budget, Works Right: Pick Two), there is one factor that is often beyond our control: Decision velocity.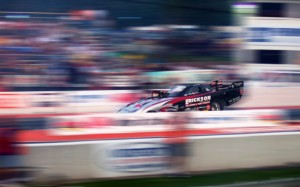 Honestly making good decisions quickly is tough.  Human nature (doubly so for engineers) is to gather facts, do the analysis, and solicit feedback from other parties.  All good and proper, but doesn't always lend itself to time to market and time to volume.  In the software world the watchwords these days are "Better done that perfect" and in the VC community they talk "Fail Early."  Of course hardware products are not the same as software, and the hacker mentality doesn't work so well in the world of 12 weeks lead times for tools or 14 weeks for microprocessors, so we're not advocating just flailing away and having to iterate (Done is better than perfect sometimes even applies to productization).  But decision velocity does play into lead times too–pushing back the launch of a tool family 3 weeks due to indecision makes that 12 weeks look like 15.
Decision velocity is really tied to risk, both in terms of tolerance but also in terms of making proper decisions that take into account risk and takes steps to mitigate.  For example, in the tooling world we can oftentimes design "steel safe" which means that if there are changes, the cost and lead time for those changes are much lower.  On the supply chain front we could make a risk buy of the first couple of months worth of microprocessors, factoring in the return costs or NCNR (no change no return) costs into the risk mitigation decision.  In such instances this could allow for a quicker decision than waiting for all the ducks to be lined up, sized, and counted.  Ideally, the costs of delaying a decision are always weighed against the costs of making the wrong decision, risk weighted of course.  In practice it's tough to always be so analytic, but decision velocity should always be the goal and in the trade-off mix.
Chuck