People learn from failures far more than success.  And if you are to fail, do it early. And do it quickly, for this gives you time to fail again.  The last word is the key: repeat  Valid for people, but also valid for products.  For products, we want to make them fail often and early, as if before the product gets to market.  And failing repeatedly in the design process is a great way to find the 2999 ways not to build a light bulb. So we fail, and fail and fail, and we correct our approach, and fail again.  Often times this approach yields far superior results to analyze, analyze, analyze.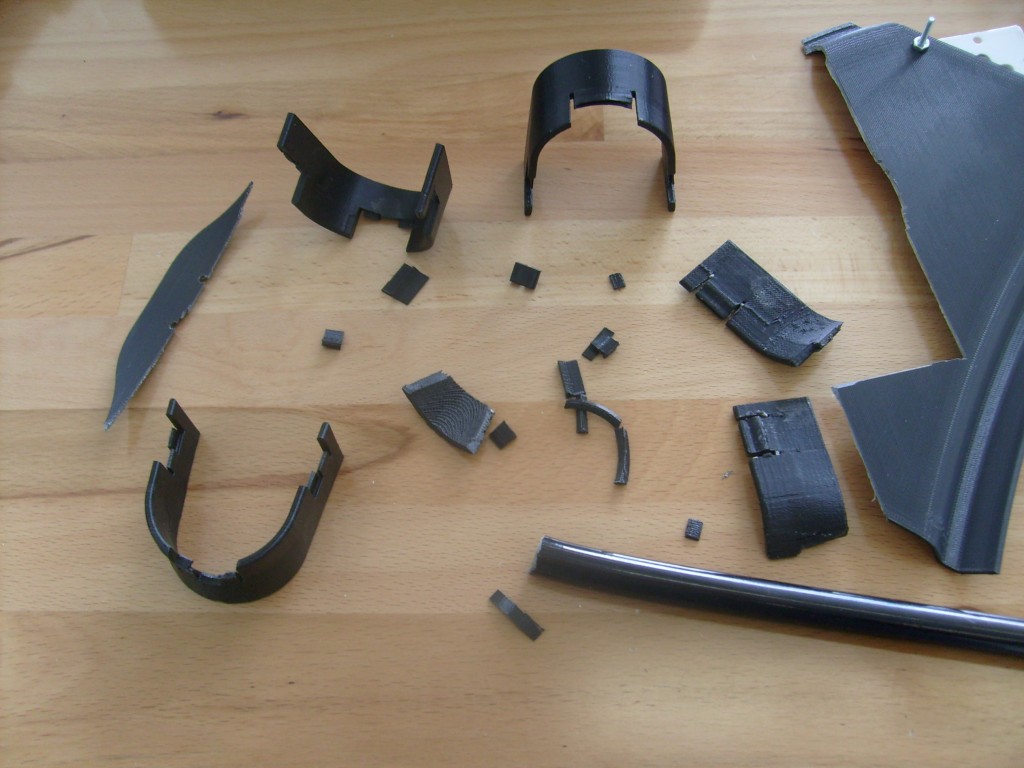 That sad of course, some failures carry a higher price than others.  And the cost of failure can't be ignored, even in the early stages.  Destroying a prototype can not only have financial considerations but also may set back the schedule.  So failing smart is also part of the equation.
A great new engineering tool for frequent failers is the 3D printer, a godsend for mechanical designers.  We've spent so much money on 3D printing the last few months that we've made a consderable downpayment on our favorite prototype shop's new company Ferrari. Actually, this is an exageration, because 3D printing has become cheap enough that we can design, test, fail, redesign.  Often.  We try out new ideas, we develop test plans, we break things. We break necks.  And motors and PCBAs and hinges and latches and circuits. We learn from these failures and try again.  And sometimes again. And again. And again.
On the flip side of the coin, products that fail in manufacturing, in the field, in the end customer's home, well, that's bad.  The whole reason we want to test the ___ out of our products is to lower the odds of that happening.  Besides testing, we use predictive tools like Failure Mode Effects Analysis (FMEA) to get ahead of the potential failure modes, and to optimize our testing budget.  This comes back to the fail early part of the equation.
To failure!
Chuck