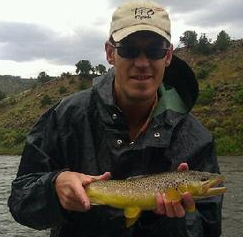 As some of you may already know, we've had the pleasure of adding Jeffrey Heng to the Zebulon Solutions team and we couldn't be more thrilled! Jeff's impressive background in business, industrial engineering and manufacturing makes him the perfect fit for not only our Director of Sales position, but also as our Senior Operations Analyst.
Long before Jeff joined our team, he was busy obtaining a Bachelor's in Industrial Engineering from Western Michigan University and a Master's in Business Administration from Regis University. Since completing his education, Jeff has had his hand in several different design and manufacturing industries, including: semiconductor production systems, telecom, optics, waterpark features, health and food industry cleaning systems, I.T., plastics and rapid prototyping. Today, Jeff has three patents to his name and sits on the Society of Manufacturing Engineers board. Needless to say, we found ourselves a productization gem.
When Jeff's not busy working for Zebulon Solutions, he's running his own side business and taking care of his family. Several years ago Jeff turned one of his favorite hobbies, fly fishing, into a lucrative side business. He now runs his own fly fishing guide service, so be sure to ask him about a few of his favorite spots if you see him (but it might cost you). Jeff is married with two beautiful daughters, ages eight and twelve. His daughters are quite active in gymnastics and Irish dance, so he's always on the go. Between Zebulon Solutions, SME, his personal business and his family, Jeff likes to keep himself very busy.
With that being said, Jeff is always eager to hit the pavement and meet new people, companies and attend networking events in the Denver area. So be sure to say hi and introduce yourself to the newest member of the Zebulon Solutions team!