Got to hang out with some of the world's top entrepreneurs yesterday at the Boulder TechStars Demo Day.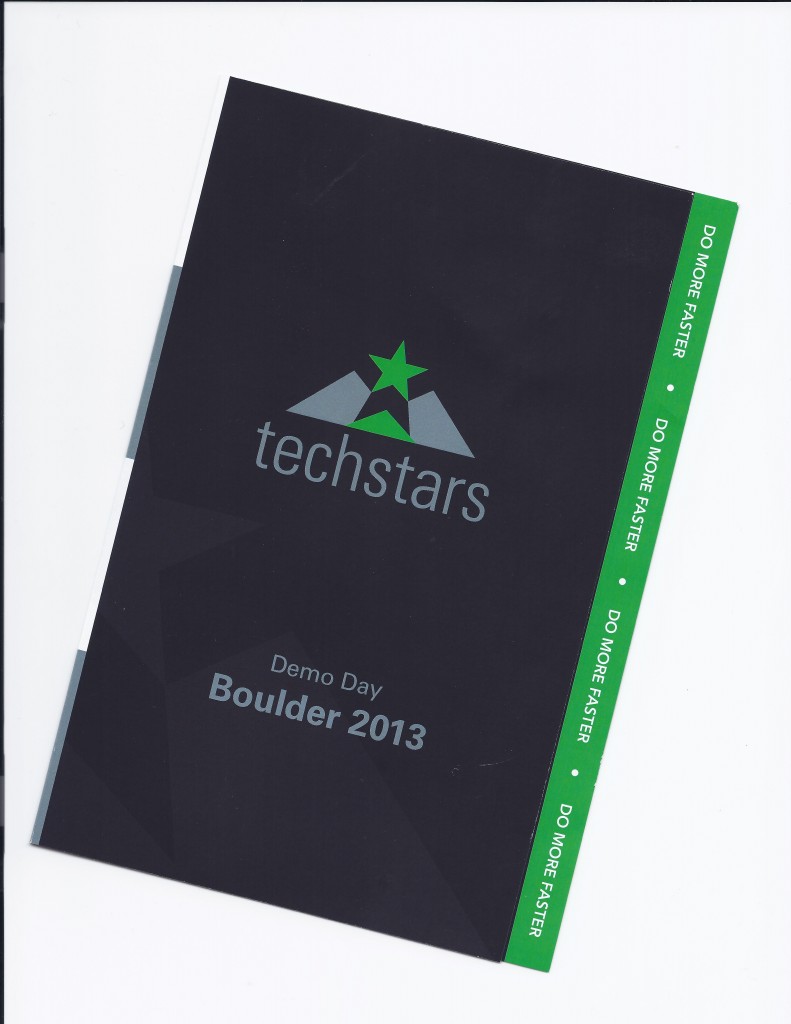 Besides our friends at Elihuu (more below on their innovative offering to help get products into manufacturing faster, a topic close to the heart of our productization services business), nine startups with potentially game changing offerings presented their companies and visions. In attendance were pretty much every investor within a 500 mile radius plus a bunch from California and beyond, loads of press, and some very heavy hitters from the local tech scene,  CEOs of established companies that are already using some of these products. While some of these tech debutantes were in spaces so far removed from my own expertise as  technologist/ angel investor, a few did spark my interest.
GoodApril, a tax planning to company, made history by becoming the first TechStars company to e acquired before they had graduated.  They were acquired by Intuit.  Pretty much eliminates any residual doubt about how powerful the TechStars brand is in the investment community.
Snowshoe provides a unique solution allowing smartphone users to stamp their touchscreen with a unique plastic stamp, which basically enables check-in type functions without the need for an active device or scanner. Honestly I paid little attention to the 95% of the pitch that focused on the cool apps, as my head was stuck on how they will be able to keep those plastic stamps from being cloned (they claimed fingerprint-esque uniqueness—I understand how they are doing this but am hugely skeptical about their claims that it is tough to copy). If any wavering investors out there want to hire us to do due diligence on this aspect, call me.
Given Goods is building a website that focuses on selling products that give back to the community in some way. A Whole Foods for socially conscious consumers I guess.  Not sure if this would play as well in Birmingham as it does in Boulder, but I was pleased to see that one of the products that they featured in the pitch was the 1Q Bluetooth-enabled wooden speaker from one of our customers, Vers Audio. Whoo hoo.
As for us, we were decked out in Elihuu green t-shirts cheering as CEO Dorian Ferlauto unveiled their new portal that will help connect designers and OEMs to manufacturers. Needless to say we are excited about the availability of a tool that shines light on productization—the gray area between design and manufacturing where we live, and we were doubly excited that Zebulon Solutions got mentioned in Elihuu's pitch. Stay tuned.
And I learned a new term—what the fish? As in "A plastic stamp as unique as a fingerprint—what the fish?"
Chuck