It was five years ago this month that Zebulon Solutions was born in a one room sublet above a coffee roaster. No carpet, no furniture, and our particle board floor was stamped "This side down" at regular intervals.  But the coffee was always fresh and the smells were divine.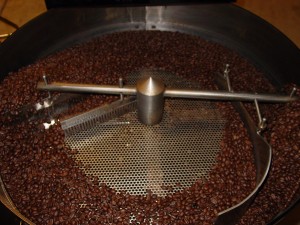 To say our roots were simple would be an understatement–our first PO was for $600 and we shared one laptop for the first year.
But our second PO was from a Fortune 500 company and the third was a subcontract for a company for which we still do work 5 years later.  We have products in Babies-R-Us and in military bases.  Our productization customers span the globe, from Wyoming to California to Australia to China to Sweden and back to Florida, and of course many right here in Colorado. We're never going to be a Fortune any-number  company ourselves, but we're still growing nicely.
Stop by for a cup of coffee. Comes from one of those newfangled pod machines now, but still fresh.  And we have carpet. Just not in the lab–that's where we design, test and break stuff.
Chuck