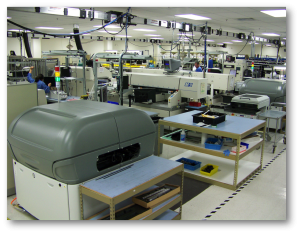 Industrialization is the grit that polishes the design to a shine.  The dirty work after all the glamorous work is long since done.  The effort needed to get a product into an actual factory, to get it out on the line, with acceptable yields, at an acceptable cost.
The design phase is where 80% of the effort is typically budgeted. The final industrialization phase is where 80% of the problems typically occur.
While industrialization is commonly viewed as the back end of the product development life cycle, it needs to start at the same time as the design.
Industrialization is…
Industrialization encompasses a broad set of back end tasks that are unglamorous but necessary for a successful production launch, including design validation testing, production test development, tooling, process development, new product introduction and all manner of supply chain development and optimization activities.
Industrialization is setting up the production infrastructure, processes and equipment to enable the successful launch of a new product concept and turning it into a production stable product. And like everything, it needs both strategy and tactics.
Manufacturing strategy
We work with customers to help them figure out their manufacturing strategy.  In some cases—e.g. startups—this means starting from a blank slate. In other cases we first take a look at the existing strategy (and tactics).  Real world considerations such as existing contracts, material pipelines, and end customer perceptions of course come in to play, which may mean a stepwise approach to the optimal solution.
It is very important to note that we are not a bunch of MBAs who charge $250 or more an hour yet have never stepped foot onto a factory floor except as part of a VIP tour.  We've worked in factories, we've run factories, we've put real products out onto real manufacturing floors.  We've solved material shortages, we've fixed yield problems, we've dealt with test system downtime.  And we don't charge anything near $250 an hour, so we're easy on the wallet too. 
Example manufacturing strategy engagements include:
Assessments of current strategy
Development and optimization of both NPI and volume manufacturing strategy
Set up supply chain, including key vendors and manufacturers
Process development
Many products are me-too products that use well-established processes. We don't do many of those type projects.  While we try to utilize established processes as much as possible at the subsystem levels—e.g. surface mount assembly, ultrasonic welding, plain old nuts and bolts—we often are faced with the need to develop or optimize new or at least modified processes.  In which case we help our OEM customers to bridge that gap between design and manufacturing, working with both the original design team (sometimes our own engineers, oftentimes not) and the factory's process engineering team.
Develop manufacturing process
Manage tool design, manufacture and validation
Design and build custom manufacturing fixtures and equipment
Manage prototype and pre-production runs with post-build analysis for yield improvement
Industrial engineering
Closely related to process development is industrial engineering—optimizing the actual production line as well as the processes to dial up yield and dial down costs.  Again we're rarely the whole story here, we work with our customers and the manufacturing team to make this happen.  And for higher volume or more complex programs, even small improvements in yield, small reductions in labor content can make a substantial improvement to the bottom line.
Tooling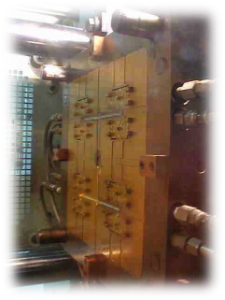 Vendor selection
Tooling engineering
Tooling support and management
NPI
Strategy
Program Management
Other industrialization functions
Three industrialization functions are so important we created separate sections on them:
Supply Chain Development
Production Test Development
Design Validation Test
LED Lighting: Test Assessment

Baby Product: Tooling management

Cleantech battery: Manufacturing strategy development