True, it's not exactly Trolls vs. Martians, but there are actually huge differences between a Services business and a Product business.  I just realized this weekend that I've been running various Services businesses for almost exactly twenty years now, but I still think of myself as a Products guy, probably because we sell our services to product companies. Which means that just maybe I'm qualified to opine on the differences. Okay, you got me on that one, yes I would opine on it in any case.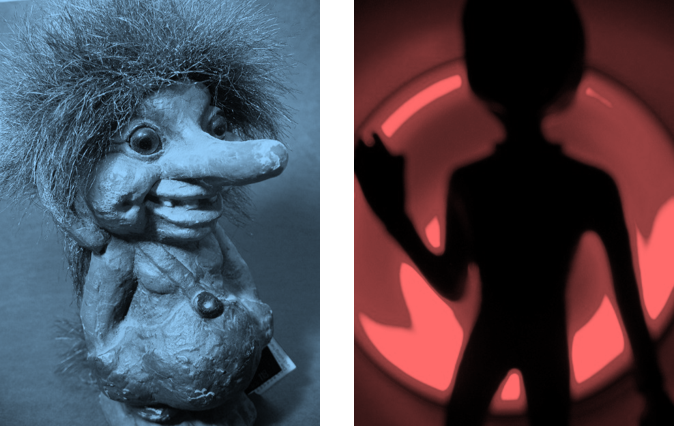 When most people think of a "business," they typically think of a business that sells a product, be it an end consumer product like a cell phone or a piece of industrial equipment that makes the integrated circuits that go into that cell phone, or the truck that transports the cell phone to market. Product businesses sell a tangible something, whether it's a piece of software or a physical product like a hamburger or a hoverboard.
Many people also deal with Services businesses as well, but often they don't think so much about those businesses. The repair shop for your car, your barber, the gal who does your taxes.  Often these are small businesses, even sole proprietors.  But there are also much larger services businesses—your cell phone service provider leaps to mind. Businesses also tend to outsource services much more than individuals, from IT to accounting, contract manufacturing to design services (more on that extremely important service later).
In terms of running such businesses, here are some pros and cons for each type:
Product business
Pros:
Recurring costs go down as volumes go up
Up front development costs can get amortized over increasing volumes, further lowering costs
Can leverage a small, skilled workforce with a larger, less-skilled workforce
This business model typically involves selling a lot of relatively cheap products to many customers
Product businesses, if successful, can sell out for a healthy business profit
Cons:
Development costs for a product are substantial
Time to market for a new product can be substantial
There is a recurring cost of goods sold in most cases (physical products anyway)
Product companies almost inevitably take years to get to breakeven
Services business
Pros:
Takes relatively little up-front cost
Much easier to make money from day 1
Cost of goods sold is only labor
Relatively few, high value customers
Cons:
Every employee must be skilled
Difficult to sell out the business
Relatively few, high value customers (also a Pro, see above)
Most services businesses are small. In the design services space, the median businesses size is literally 1 person—more than half of our competitors are independent contractors. When we started Zebulon Solutions almost seven years ago, we were pleasantly surprised to find that because we could say "we" instead of "I" (there were only two of us then), we were ahead of a lot of other companies. Our largest competitor in the entire state of Colorado has less than 100 employees / contractors. As best we can tell there are less than five other competitors larger than us in the state, and many hundreds who are smaller. We're growing, we've more than doubled in size in the last two years, but we'll never go public.
But we also have never been in debt, and we've been profitable every year.
In contrast, there are many rapidly growing product companies in Colorado (quite a few of which we are fortunate to call customers), ones that may grow 4X a year, and / or ones that might go public for a zillion dollars one day. But for every success there are also many less-publicized failures (we have one or two customers every year who go bankrupt or otherwise fold, sad to say), and many more that never get off the ground.
While these days everyone talks about human capital, in the services business human capital is literally everything. At the end of the day we sell people's time to solve problems, and that takes top people.  But it's also a huge barrier to entry, and also a way to differentiate (no one in Colorado does product industrialization better than us; no one does supply chain better than us; no one does instrument design better than us, as examples).
Here's to twenty more years of running a Services business.
Chuck