Zebulon Solutions offers detailed business analysis
To compliment our technical and management offerings, we also provide expert analysis of diverse business issues to help steer strategy tactics, flesh out business cases or full fledged business plans. We're also experts on the analysis and negotiation of complex manufacturing contracts.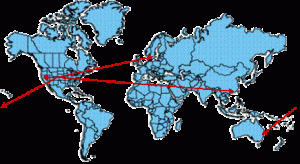 Why do business analysis?
Business analysis is necessary to validate or disprove business hypothesis. Business analysis is much more than building big, complex spread sheets. Although, we are highly skilled at that too. In many cases, the analysis we do is directly tied to other aspects of productization: for example, modeling case flow based on alternate invernotry scenarios or calculating the IRR (see below) for moving a portion of the supply chain to a different region. In other cases we help key clients with the business cases and/or business plans they need to secure funding, grants or key commitments.