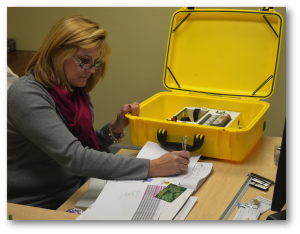 Supply chains are called chains for a reason—they are not just a collection of suppliers, rather a virtual chain that extends all the way back to both the design and raw materials up through reverse logistics (a fancy term for customer returns, both in and out of warranty).  It's all linked together, hence chain.
Developing and optimizing a supply chain is hard work, and it is a never ending process.  Components go end-of-life (EOL), some existing vendors fail or fall and new quality vendors emerge. Layered on top of this is shifts in regional demand and even the ebb and flow of geopolitics.
Supply chain management and strategy development
Developing a supply chain strategy is key to having a successful product launch. We offer services that are designed to get a strategy outlined and developed, including:
Evaluating the product for opportunities to outsource
Setting up and collaborating with existing suppliers/partners
Evaluating the total product cost to reduce overall manufacturing and material costs
Setting up a plan to initiate the strategy that works with each customer's unique business and operation goals
Optimize the design for the supply chain 
Optimizing the design for the supply chain can be a tedious task. It is a can that is often kicked down the road, but this can lead to unfortunate results, locking in suboptimal supply chains.   We help our customers envision their long term supply chain even during the earliest stages of design, and help steer the design toward that long term goal.
For designs that are already in progress or even complete, we can evaluate the product's documentation—bill of material, work instructions, testing strategy, etc.—and  make recommendations as to what changes in the design trajectory might make sense or if a redesign is needed.  Often subtle tweaks in a design can have a huge impact on the overall supply chain—for example designing out a single long lead time item on an otherwise tight design could halve overall lead times.
And the documentation analysis can also be used downstream as the basis for lowering costs via quoting out to other suppliers and / or negotiating more confidently with existing suppliers (knowledge is power).
Interested in learning more about lead-times? We've created a small infographic to help you avoid common lead-time mistakes below:
Set up supply chain, including key vendors and manufactures
Establishing a supply chain that is nonexistent has its challenges, but Zebulon Solutions has the expertise to get this done. We have an extensive list of preferred vendors across a wide range of commodities that have already been pre-qualified by our standards. For more specialized needs or localization, we will source and qualify vendors to our customers' exact requirements.  And of course, we really prefer to do all this concurrent to the design.
Supply chain optimization
Optimizing a supply chain includes inventory management, cost reduction, localizing suppliers and lots and lots of planning. In most cases a system to manage the inventory is needed, which can be as simple as a spreadsheet but more commonly some form of Manufacturing Resource Planning (MRP) tool.  Zebulon Solutions can define the type of system needed to manage inventory and track supplier costs, and also help with tool selection and implementation. When the supply chain is not optimized, bottlenecks can occur that will hinder the flow of product to the end customer / distribution channel. Part shortages can be costly and ultimately reduce revenue. By eliminating bottlenecks and other problems that interfere with the manufacturing process, the supply chain will function in a more smooth, timely, and cost-effective manner.
Contract manufacturer selection and qualification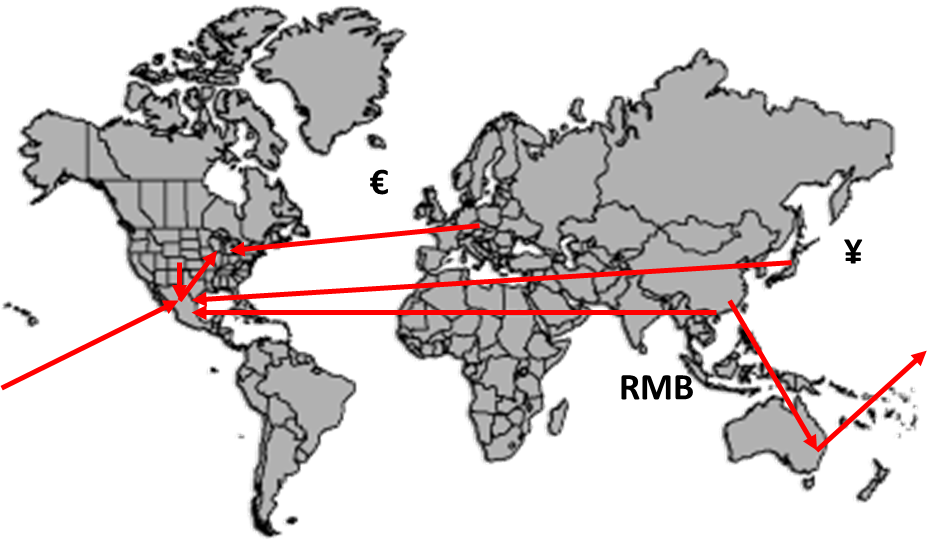 Selecting a contract manufacture (CM) can be time consuming for anyone. Zebulon Solutions has decades of experience in contract manufacturing from both sides of the table. We start with generating a list of musts and wants collaboratively with the customer:  location, type of manufacturing needed, specialized skillsets, size of product and target cost of product. We then pull together a long list of CMs to query as to interest and capabilities.  In parallel we develop a Request for Quotation (RFQ), which we send to qualified CMs.  Once the RFQ responses have been analyzed, a CM visit is scheduled for face to face discussions, extended factory floor walking tours, and a chance to kick the proverbial tires. After the site visits, and probably several more detailed conversations with the CM, a selection is made. And then it's time for contract negotiations. Manufacturing Services Agreements (MSAs) are special beasts that require careful attention.  We can help with this too.
BOM and AVL scrubbing
Generating a BOM (Bill of Materials) and AVL (Approved Vendor List) early on is critical to both managing business decisions but also to avoiding hidden costs that will show up during product manufacture. A good BOM / AVL is designed to show what the cost of each part is and also to identify suppliers, costs, lead times and MOQ (Minimum Order Quantity).  BOMs usually consist of part numbers, drawing numbers, preferred suppliers and alternate suppliers and their manufacturing part numbers, cost of each part and—very important—the MOQ (minimum quantity to get a part at a specific cost, or at all). Zebulon Solutions can scrub and improve existing BOMs, build BOMs from scratch or start with the BOM outputted from design.
BOM scrub tasks include:
Generate a clean BOM (Bill of Materials)/AVL (Approved Vendor List)
Generate and format proper manufacturing BOMs
Reformat raw BOMs—e.g. from schematic capture tools—to include all necessary fields for building a supply chain
Review existing BOMs for valid part numbers, EOL issues, multiple sources etc.
Cleantech Battery: Contract manufacturer selection and qualifications.