The road to product development success is littered with forks.  Zillions of them. Plastic forks, long handled grilling forks, silver forks, rusty old pitchforks, and the occasional forklift.  Some are mundane; some look suspiciously like the forked tail of a devil.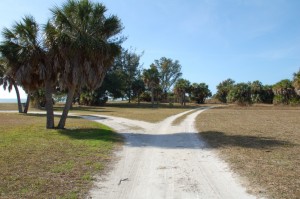 And while it's true that the decision of which path to take can be tough, we all know that dwaddling will turn us into the armadillos of the product development world.   Road kill.
Metaphors aside, the keys to making quick decisions are:
Recognize that a decision needs to be made
Gather data
Decide based on the data
Move on
Doesn't matter if this is a technical decision–which power supply topology to use; a supply chain decision–to manufacture onshore or in China; or a business decision–to raise capital or spend that same effort to find new customers or partners. Failure of any of these steps can be disastrous.  Often one fork of the road is to maintain status quo–to move a production line or not; to invest in  a cost reduction redesign; to redo a set of validation tests–and often these are the toughest, since it is easiest to ignore the need for a decision.
In the product development world the lack of speed in making decisions is one of the key drivers to schedule slip.  Gantt charts are sprinkled with milestones and phase-gates, zero length diamonds amidst all those horizontal bars. The problem is this presupposes an instant decision, which sometimes happens but all too rare.  And often for good reason–it can take time to process the data to make good decisions.  But hopefully not too much time.
Returning to the world of metaphors, when you see a fork in the road, take it.
Chuck