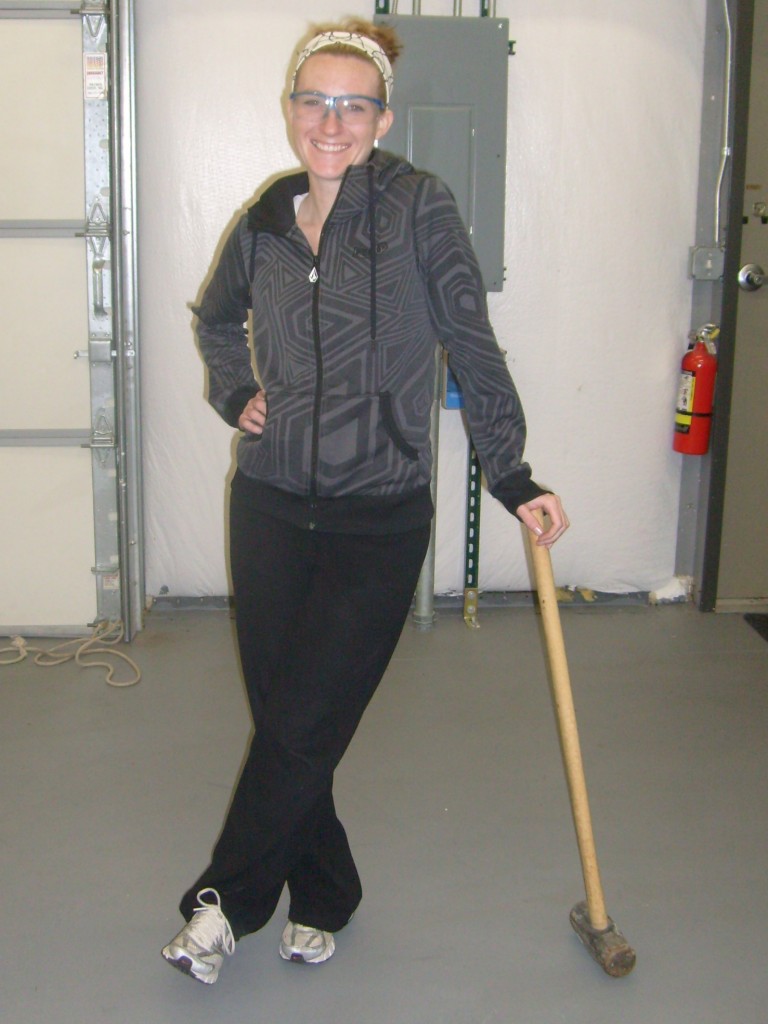 It's true that we like to break things. We build and break prototypes as part of the product development cycle, in order to get fast, early feedback on the design and how it will fare in production and beyond. We machine parts, we print them, we cast urethanes and we solder up boards.  Then we drop weights on them, rip them apart and otherwise try to inflict severe damage. All under very controlled conditions of course–when we're trying to pull a neck off, we use a force gauge.
BUT, when the all that testing is behind us, when we've broken so many versions that we think we know what we're doing on the design, then we head for manufacturing. But before a product is released to manufacturing it needs to be tested to make sure it meets all of its requirements–this is called design validation testing.
As we have periodically blogged (Broken necks), we've been pretesting the ___ out of one of our customers' new product, so new we can't even show a real picture. Suffice it to say that it involves necks, and we have broken a lot of said necks over the past months.  We finished the design, generated the drawings and the CAD files, and shipped everything off to our customer's chosen manufacturing site.  Some weeks later, a prototype arrived at our door.
The day of reckoning. Because this time, when we tested it, we did not want it to fail.  With memories of shards of plastic whizzing across our lab and our box of broken necks on prominent display, we put our safety glasses on, double checked our test process documents and headed for the lab.
Life cycle test:Pass. Ok, no big, even our prototypes passed that test
Rear impact test: Pass both for static and impulse. Whew, because we did an entire redesign to get around this problem
Bash test: Pass, again no surprise, we had never failed this test AND had made some design mods to beef it up
But now we were at a suite of eight tests, the so called Pull Tests. Strap the product down.  Attach a cable to the most extreme parts of the product .. Apply forces far beyond normal, yet clearly defined in the applicable safety specs. Duck. You see, we had never actually passed all these tests at once before. We had partial test data that showed we were good, we had analysis and simulation, we had materials data comparing our prototype to our production materials.  We had the learnings on all the broken necks, and other parts.  But..
Pull Test 1:Pass
Pull Test 2: Pass
Pull Tests 3 through 8: Pass
Repeat all: All Pass
Whoo hoo!
So that's why we break things early on. So they won't break during validation.  So they won't break during manufacturing. So they won't break in the hands of the end customer.
Chuck