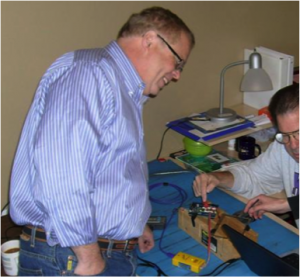 Zebulon Solutions offers a unique fractional / interim executive program.  Unlike the masses of CXO programs offered by competitors, we focus on providing seasoned executives and managers for operational and engineering roles on an interim and / or fractional basis.
In either case we provide world class, seasoned operational or engineering executives with numerous end-to-end product launches under their belts and collaborative, can-do attitudes.
Interim executives
Project or phase specific
Driving change
To recruit a permanent solution
Quickly backfill departures
Turnarounds
Fractional executives
Anywhere from 5% to 95%
Fractional means saving money
Brings top talent and specific expertise

Contrary to popular belief, small companies often have trouble recruiting world class talent

Provide adult supervision

It sounds flippant and a little demeaning (our apologies) but often times young, dynamic companies have the skills but not the experience
Examples:
Real examples of interim / fractional executive engagements:
VP Engineering for a Silicon Valley startup with design and cost challenges

Revamped both the design and the engineering team to meet product and company goals
Conducted a top to bottom design assessment
Developed priorities for both near term and long term
2 month @ 50% assignment

VP Operations for a clean-tech pioneer, managing all manufacturing and the supply chain

Managed all operational aspects
Set up supply chain and manufacturing
9 month @ 30% assignment

VP Engineering for an Australian consumer electronics company transitioning from R&D to production

Realigned engineering team from R&D mode to production launch focused
Recruited key management and technical personnel
10000 kilometer commute!
Instituted processes based on engineering rigor and discipline
8 month @ 50% assignment
We also provided a Director of Firmware Development

VP Engineering for a growing manufacturer of inventory management systems

Managed design  and software team
Drove strategic prioritization of product enhancements
Identified external partners for adding new features
Set software development roadmap
6 month @ 25% assignment (to date)
In truth we've even done a couple of interim CFO gigs, focusing on setting up operational systems like inventory management and cost forecasting.